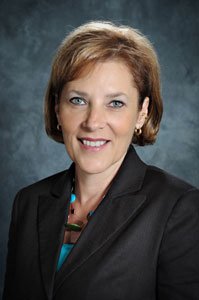 As principal of the Aviary Group, Monika knows how to get the best out of organizations and individuals alike. Combining positive attitude, superior communication skills, creativity and humour, Monika's consulting, and coaching sessions are highly productive and consistently well-received.
Her conflict resolution, workplace fact finding workplace investigations, mediation and workplace restoration skills combine a neutral, fact-finding approach with a well-honed sensitivity that facilitates the calm and efficient resolution of disputes. Monika delivers policies and programs on a variety of contentious issues, specializing in:
Conflict management
Restorative dispute resolutions
Change management
Harassment, violence, incivility and bullying prevention
Internal fact-finding investigations
Workplace coaching
Workplace fairness assessments
In her over thirty-five years of experience, Monika has investigated and mediated disputes ranging from single issue interpersonal conflicts to complex matters involving systemic discrimination and policy reviews. In addition to mediating existing challenges, Monika crafts dynamic policies and procedures to minimize potential conflicts and optimize workplace efficiency and attitude.
As a coach, trainer and Human Resource Consultant, Monika displays a knack for clarity and concision. She offers practical, easy-to-understand training for employees and managers, empowering them with the knowledge and tools necessary to manage their workplace effectively. Monika happily combines management reviews with needs assessments to provide her clients with customized training, coaching, counseling and action plans.
Author of several publications, including her quarterly newsletter Keep in Touch and her book – co-authored with Stephen Covey – Success Simplified, Monika also produces management-geared handbooks on such topics as conflict management and workplace change.
Credentials
PhD Clinical Hypnotherapy
Honours BA in Sociology & Criminology
Workplace Fairness Analyst, Workplace Fairness Institute
Certificate from the Canadian International Institute of Applied Negotiation
Certificate in Community Dispute Resolution Techniques
Advanced Certificate in Alternative Dispute Resolution (ADR)
Master Practitioner in Neuro-Linguistic Psychology (NLP)
Master Practitioner in Humanistic Neuro-Linguistic Psychology
Registered Professional Trainer with Canadian Professional Trainers Association
Certified Training and Development Professional, The Institute for Performance and Learning
Qualified Mediator and member ADR Institute of Canada
Roster Mediator, Ontario Mandatory Mediation Program (OMMP)
Roster Mediator, Port Hope Area Initiative (PHAI)
Roster Consultant for Human Resources Investigation Services, City of Vaughan
Roster Human Resources Investigator, Region of Waterloo